Antigua Model 25 Alto Saxophone | Unlacquered Brass Body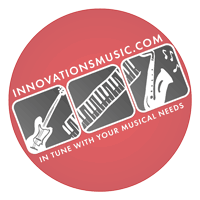 Temporarily Out of stock - Click to Order
Features:
FEATURES:
Completely unlacquered finish.
Includes the popular enlarged bell featured on our power bell horns.
Double braced pad cups on the low C, B & Bb keys.
Redesigned thumb hook for maximum comfort.
Redesigned post arrangement on the low C and Eb keys are now two posts with a single rod.
New hand engraving pattern unique to the Model 25.
Cryogenic treated saxophone.
RINGED TONE HOLES:
Advantage – the drawn tone hole has a hand soldered ring.
This gives the player the benefits of a rolled tone hole but will be more solid construction.
Provides a more consistent pad seating surface than the standard rolled tone hole.
Standard rolled tone holes require an additional 5mm in order to create the roll.
This tends to give added stress to the tone hole.
CRYOGENIC TREATMENT: Since the 20th Century, cryogenic treatment has been largely applied to different types of metal products. Research has proven that cryogenic treatment can enhance the mechanical and physical properties of many materials. The cryogenic treatment process is to bring the material to a very low temperature, by using liquid nitrogen. The best temperature to apply to a saxophone when being cryogenically treated is -196 degrees. This treatment can improve the strength of the brass, reduce residual stresses and improve wear resistance. In addition, cryogenic treatment is also sought for its ability to improve corrosion resistance. After numerous testing, we found out that the cryogenic treated saxophone has a rounder tone, better resonance, less resistance when playing and fuller sound throughout the entire register. These benefits are why we decided to apply this treatment to our professional saxophones. We believe that this will give you an even better playing experience when comparing the playability to non-cryogenically treated saxophones.
| | |
| --- | --- |
| Model: | AS4348CU |
| Manufacturer: | Antigua |
Customer Reviews