INNOVATIONS MUSIC | In Tune with your Musical Needs!
We are proud to be more than just an ordinary music store offering guitars, drums, digital pianos, amplifiers, PA systems, lighting, recording equipment, rentals, repairs, classes (through Visionary Centre for the Performing Arts), and advice from our trained industry professionals. Our product lines extend from musical instruments to professional sound equipment for live sound and recording.
Our in-store techs can service and repair almost any musical instrument, from guitars to mandolins to saxophones, and have you back playing in no time.
Rental equipment ranges from lighting rigs to P.A. systems to individual instruments, and our highly experienced staff can teach you the ins and outs of everything we rent, so you can be absolutely sure of what you are renting, and how to properly and efficiently operate it.
St. Albert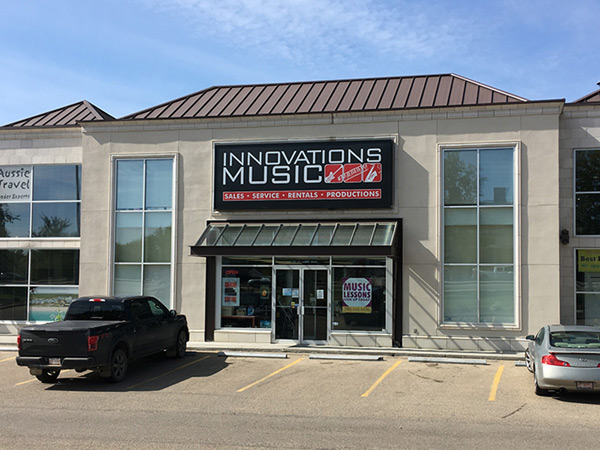 #30, 580 St. Albert Trail • T8N6M9
Ph: +1-780-460-4400
Temporary Hours, Mon-Sat. 10AM - 6PM
Please Call Ahead
South Edmonton
2804 Calgary Trail NW • T6J6V7
Ph: +1-780-758-4400
Temporary Hours, Mon-Sat. 10AM - 6PM
Please Call Ahead
**Excluding Christmas & New Years Day, we're taking those days off. You should too. Additional STAT holiday hours may be announced based on seasonal need.